When:
March 11, 2019 @ 6:30 pm – 7:30 pm
2019-03-11T18:30:00-05:00
2019-03-11T19:30:00-05:00
Where:
Contemplate Lincoln
135 north 31st street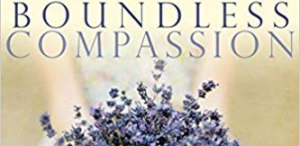 Compassion Circles are where participants gather:
To participate in and encourage compassionate community with one another.
To nurture the bonds of kinship among those who value compassion. Each circle meets monthly for one 1/2 to two hours.
To be re-inspired to engage with life compassionately and to deepen one's understanding and knowledge of compassion. This would include the study of books, dvd's, articles and other resources related to compassion.
To reflect on how one is living in a compassionate manner. We will dialogue on how one's "compassion focus" is presently being experienced.
BASIC STRUCTURE of the monthly gatherings:
Opening greeting (I Open My Eyes to You)
Prayer/Meditation (10 minutes)
Personal sharing on compassion focus – How have I experienced, or not experienced, compassion since we last met? (usually in pairs or triads) (15-20 minutes)
Discussion of the resource selected by the group (one hour)
Closing Blessing (May All Beings Be Well and Happy)