Events, Services, and Happenings at Contemplate.
24
Fri
All-day
5:30 pm
Contemplative Movement
Contemplative Movement
Feb 24 @ 5:30 pm – 6:30 pm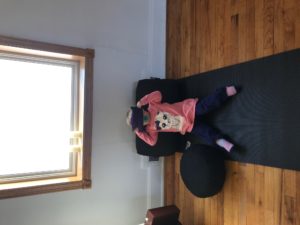 Contemplative Movement engages our physical selves in spiritual practice to promote wholeness, balancing activity with stillness.  The practice is accessible by all body types and experience levels. Chairs, mats, cushions, straps, blocks, eye and bolster pillows are used. Each practice may contain elements of body awareness, dance, yoga, prayer walks, breath work, biospiritual focusing, prostration, and silent meditation.  When cultivated through regular practice, Contemplative Movement is a holistic body-mind training to ease us into meditation and contemplation. It also helps us to engage our whole selves in our spiritual life.  The practice may draw on the yogic tradition to prepare...